There were five early printings of Original Sacred Harp between the book's initial publication in 1911 and 1929. (Two later printings date from 1949 and ca. 1964.) Each of these early printings features a similar cover. Of the differences among the books' covers, the most prominent are the colors of the ink, paper boards, and cloth on the spine.
In researching the publication history of this book while preparing a facsimile edition for publication in early 2015, I've run into trouble honing in on the colors of the third printing. The Sacred Harp Museum owns copies of the first (1911), second (also dated 1911), fourth (1921), and fifth (1929) printings of Original Sacred Harp with relatively unblemished covers. Yet the museum's two copies of the third printing (also dated 1911) are in much rougher shape.
I've posted scans of covers of the first, second, third, and fourth, and fifth printings of the James book below. (I'll be adding a scan of the cover of the fourth printing soon!) [Update, 9/2/14: Added!; Update 2/17/15: new printing identified thanks to your responses, post altered accordingly.] Have you seen a copy of the third printing of the James book in better shape than the third image posted below? If so, please contact me!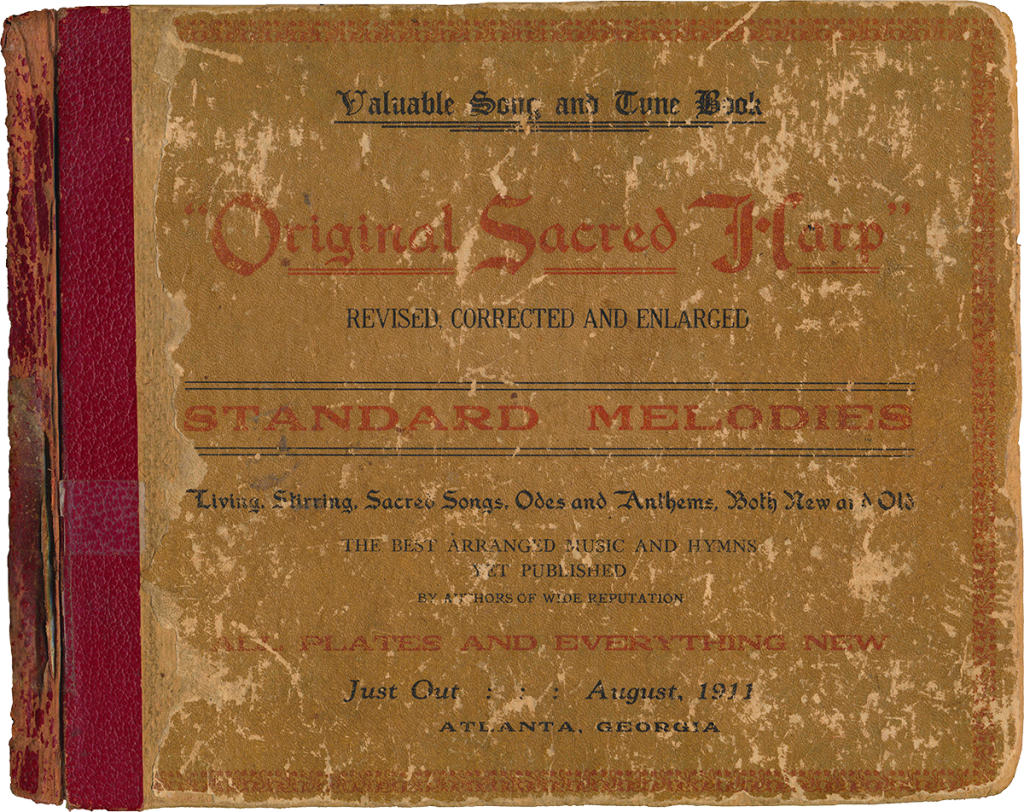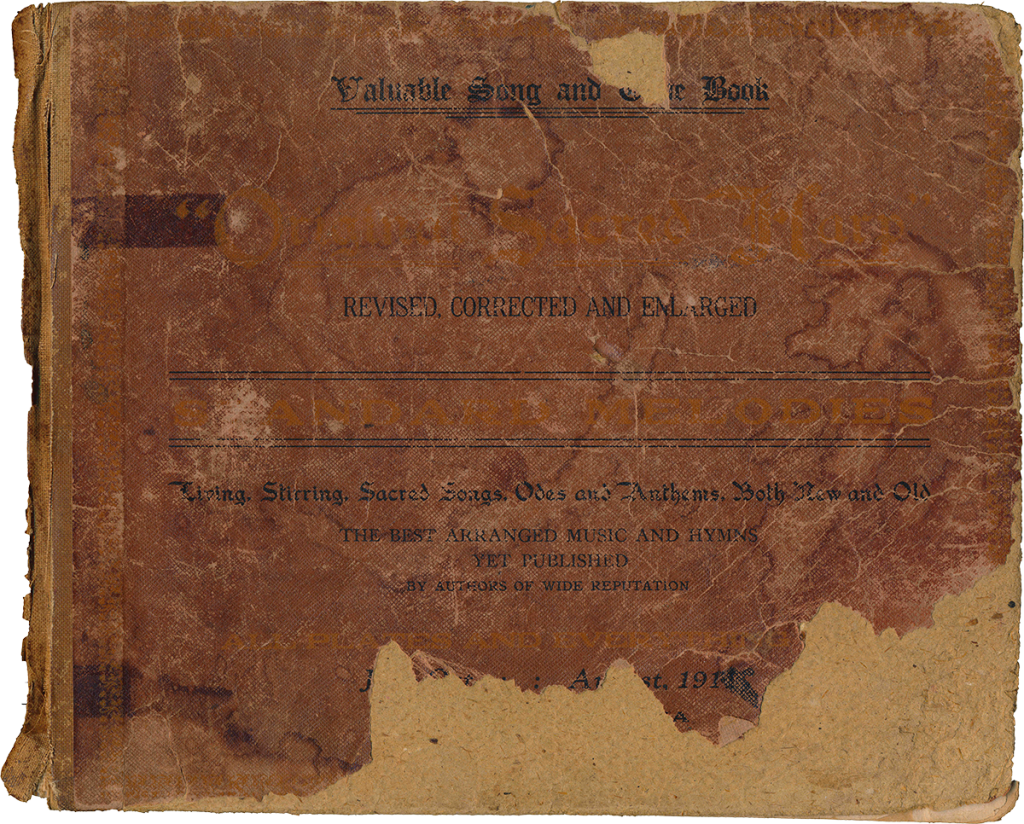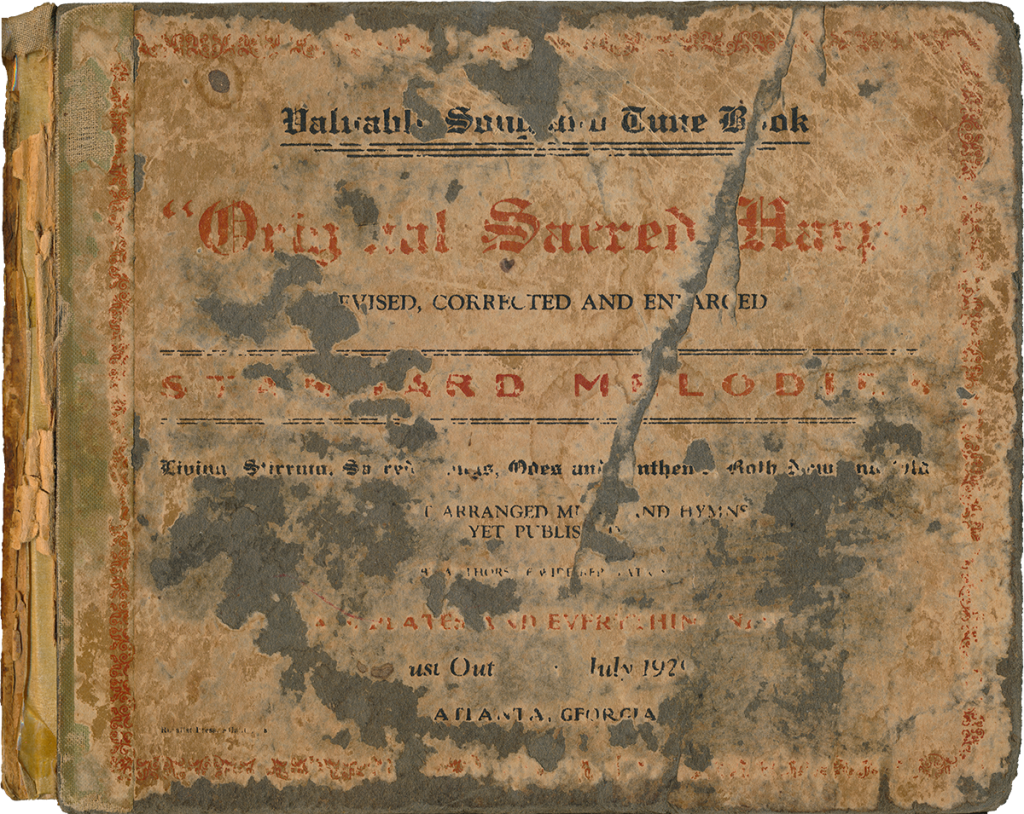 Thanks to Danielle Pitrone and Wade Kotter for scanning the front covers of these books.